Reflexology footwear for self-stimulation
YolSandals are designed according to the therapeutic criteria of Reflexology. Daily use ( minimum 1 hour) provides the multiple benefits of this ancient therapy, with only self-stimulation of the reflex zones of your organs. They are ideal for home, garden, pool and work. You can do something beneficial for your well-being, without having to set aside extra time.
The vegan straps
As material for the straps we have chosen a vegan leather. It is a synthetic material, very resistant to friction, changes in temperature and humidity. It is carefully dyed with antiallergic dyes. For all this it carries the "Eco Tex Standard 100" certificate. In order to guarantee a perfect fit of the foot, the straps are adjustable, thanks to the metal buckles, matt gold color, nickel free. It is normal that they give something in the long after the first use, thus adapting 100% to your foot. The design is unisex.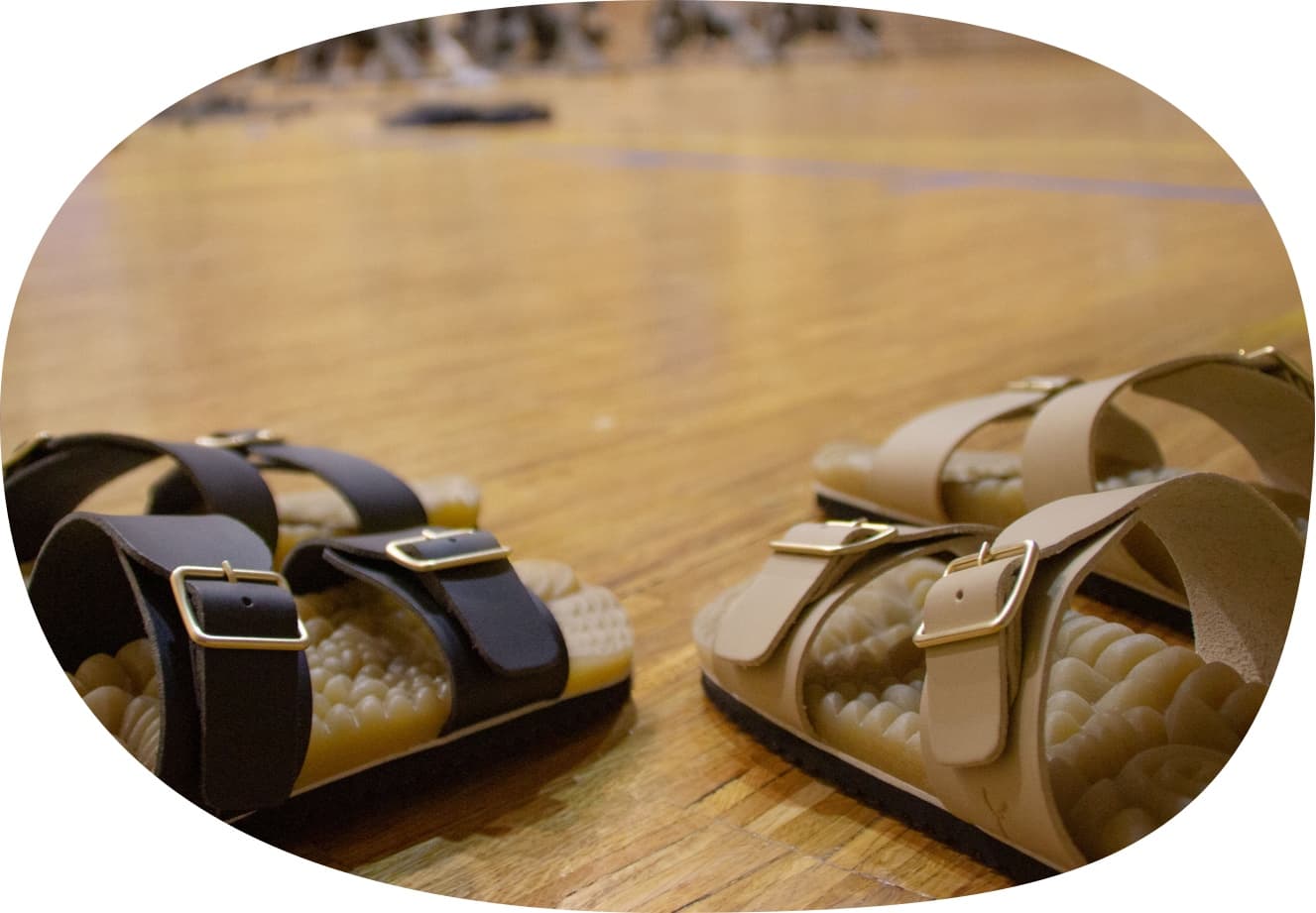 Inner and lower sole
YolSandals inner soles are the ones that make them unique. In order to guarantee the correct self-stimulation through the consistency of its profile, we have opted for a material that meets this requirement, as well as last a long time, to be able to withstand cleanings by hand and changes in temperature, without the formation of fungi or detach part of the material. This material is a synthetic rubber, odorless and recyclable. Like all YolSandals materials it is made in Spain, so it complies with the rules of the Reach list, ensuring the safety of the composition and the manufacture of the materials. The lower sole is made of Eva rubber, the most used material and very proven in this type of footwear, as it is durable, recyclable and very resistant to slip on wet ground.